Nantucket Conservation Foundation has begun a new and exciting project. We have created and opened our own bird banding station! There are many bird banding stations all over the world, including the two MAPS bird banding Stations, (Monitoring Avian Productivity and Survivorship), on Nantucket and Tuckernuck. The MAPS bird banding stations focus on the breeding birds in an area from May 1st to Aug 8th, but our focus is on the fall migration, (Sept through Nov). The NCF project will be a long-term study for long range comparable data collection. This project will aid in understanding how climate change and other environmental factors affect the avian population traveling through and interacting with our ecosystem.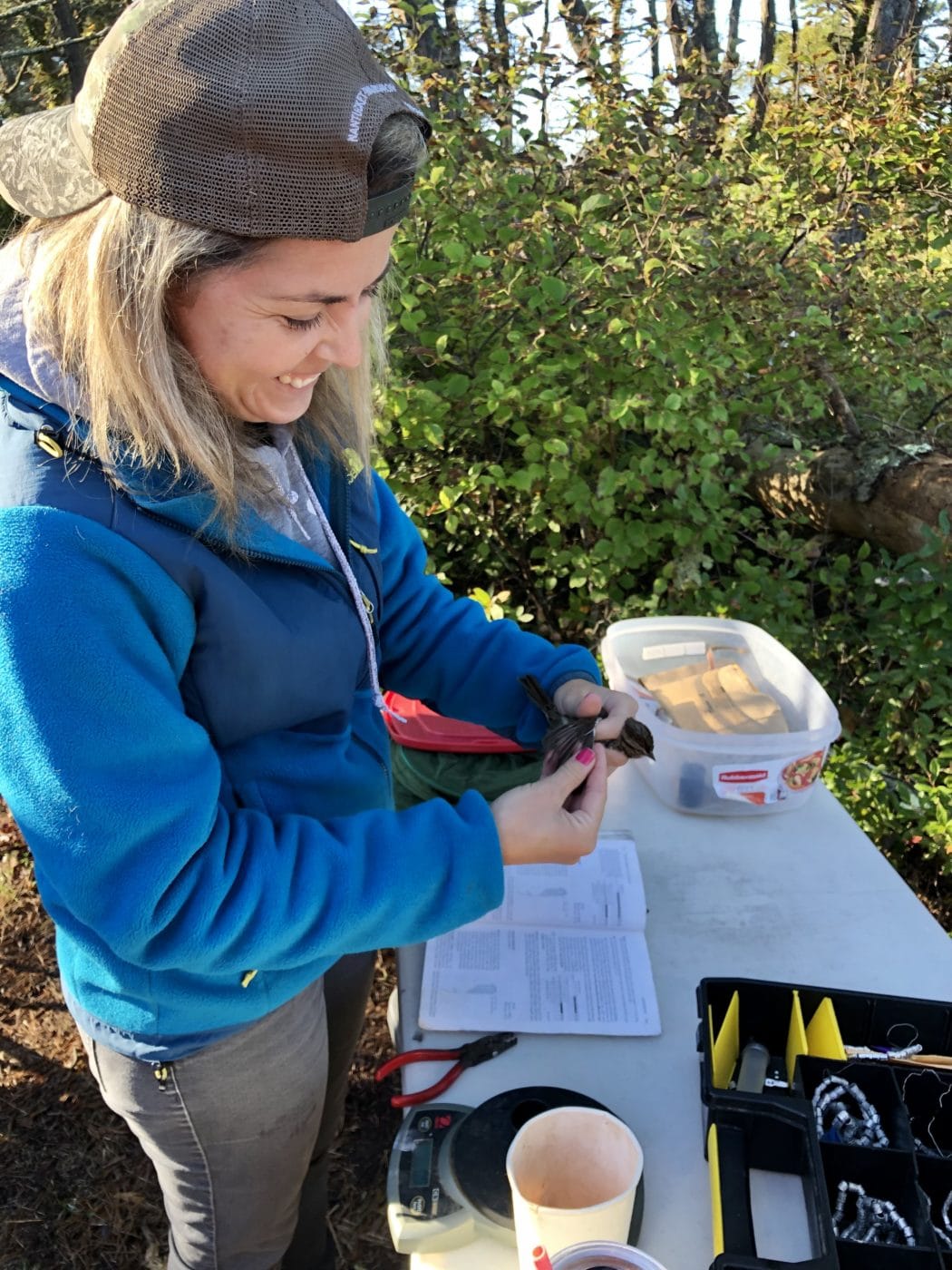 Being an island, Nantucket is the perfect fall-out spot for migrating birds. Some of these birds will only stop for 1-3 days, eat and rest then continue their journey south for the winter. These stop over areas are crucial for birds to be able to survive. By having this bird banding station, we will be able to have records of the species but also their body condition as they move through. When you start to look at bird migration it's much like a weather forecast. Different bird species will move all together based on the major factors such wind direction, temperature, precipitation and food availability. All those factors influence when they move on to the next stop.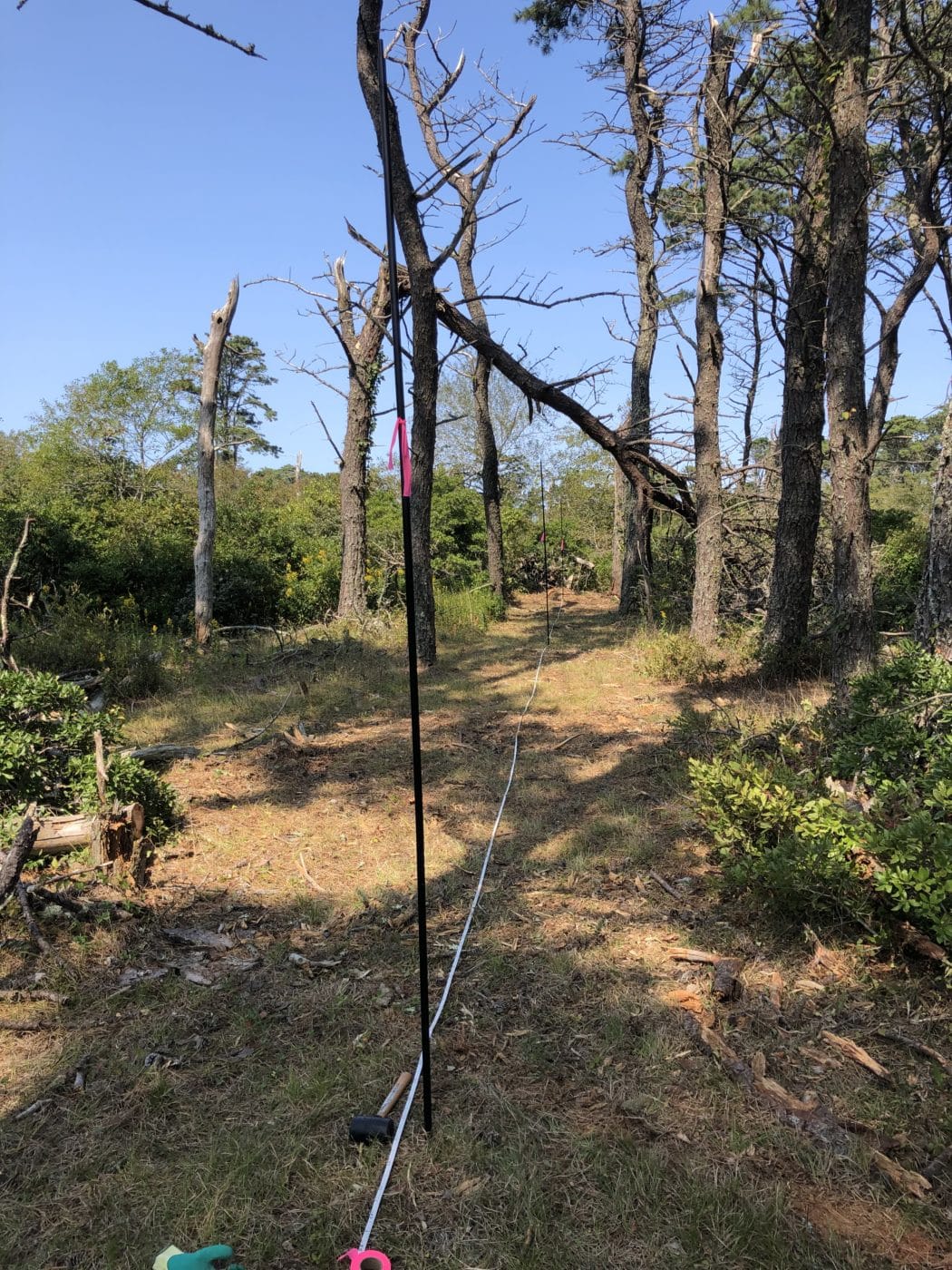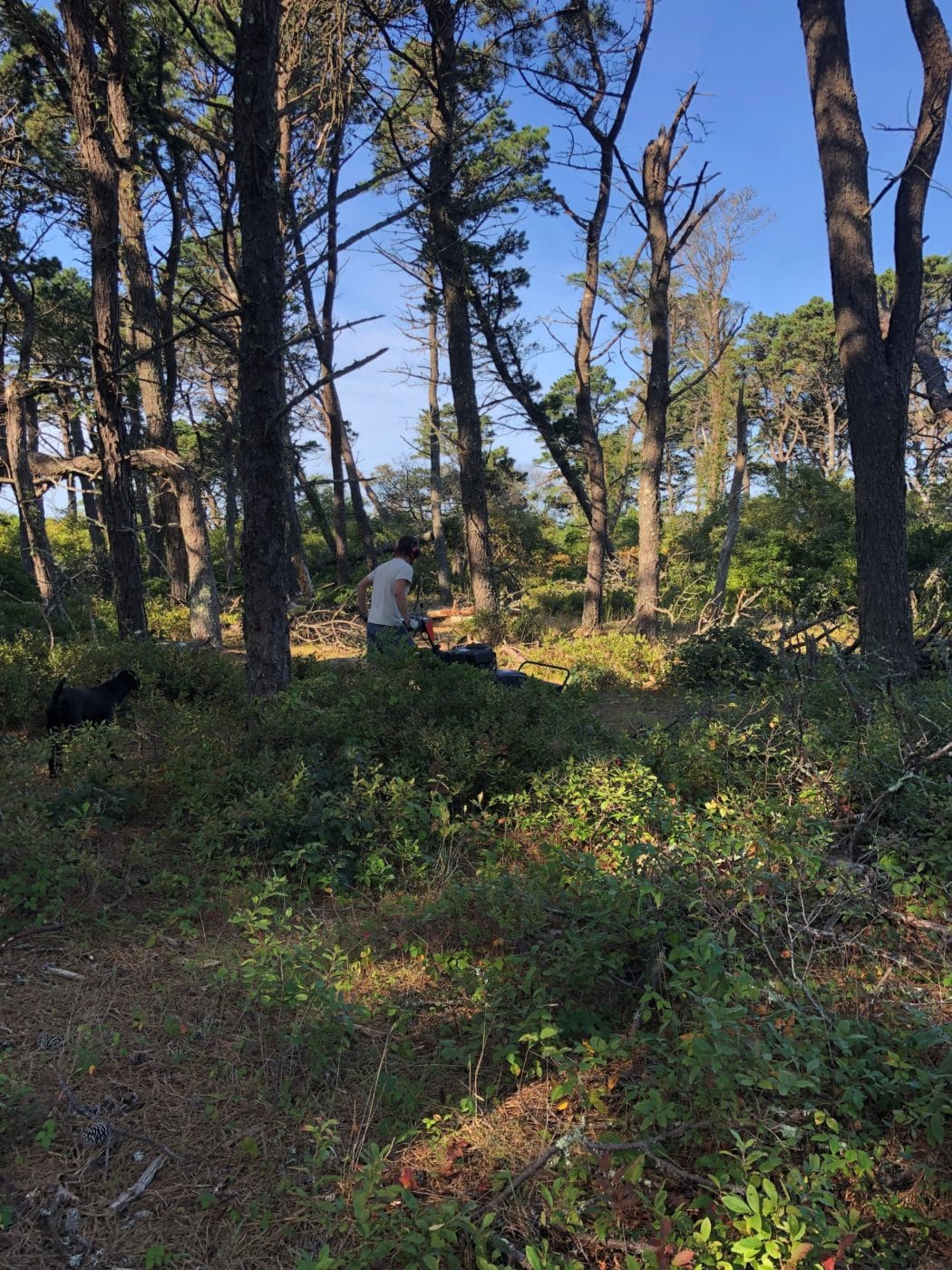 In the initial planning of the bird banding station, we decided on the Foundation's Ram Pasture property. This was ideal area because it was located on the West End of the island which (a birder's tip!) is usually the welcome area for many migrants moving through. Ram Pasture also has a stand of pitch pines in the middle of open sandplain grassland which is perfect shelter for recuperating birds. The area is covered in wild grape and many berries for birds to eat and restore their fat reserves. After selecting the ideal area, the hard work came into play.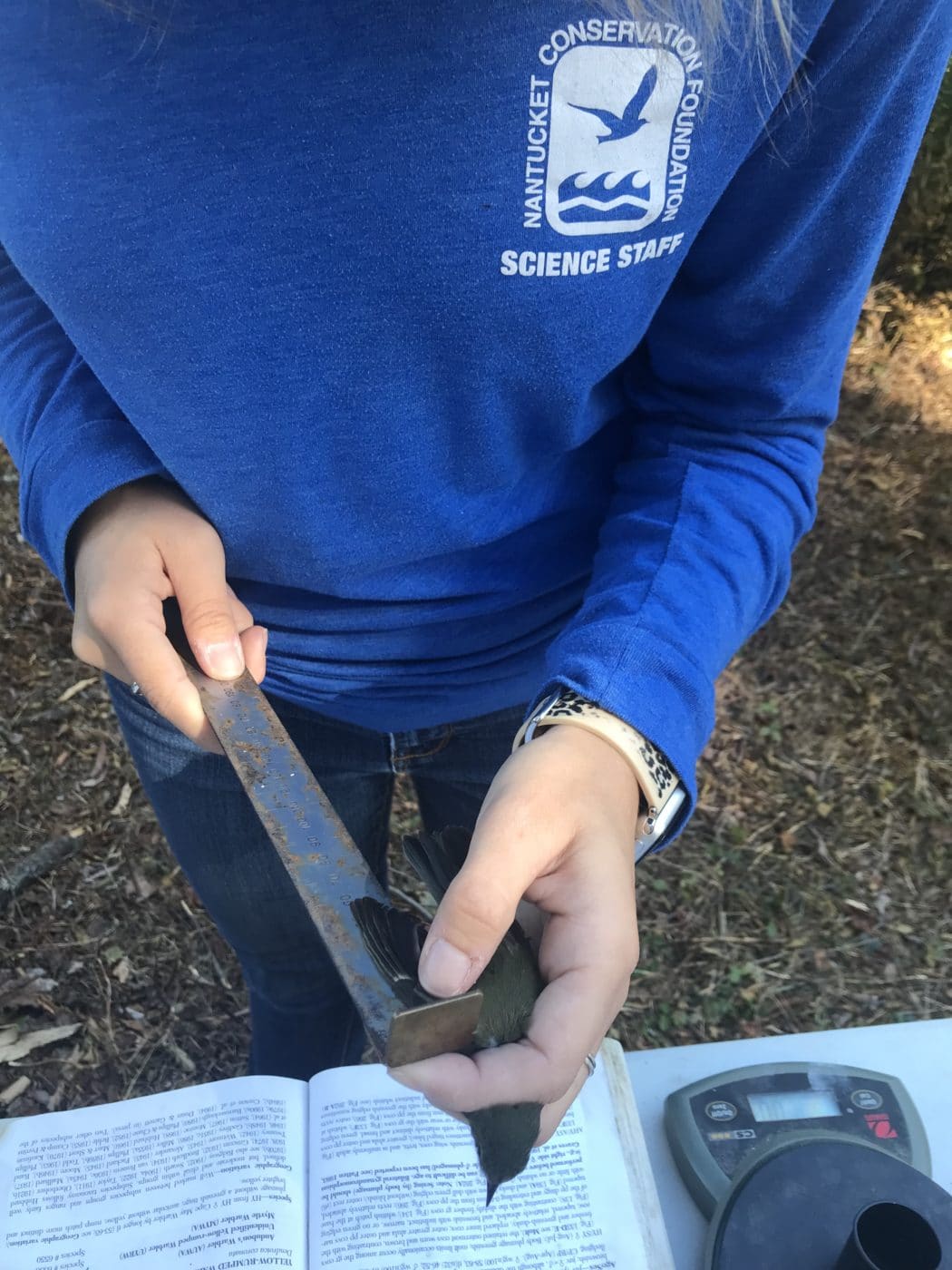 We set up net lanes for our mist nets to catch the songbirds. With the help from NCF's trail and maintenance assistant, Jim Onley, we were able cut in the net lanes. Mist nets are used because they are the safest way to capture the songbirds. Each mist net is 12 meters long and 2.6 meters high with 4 pockets for the birds to fall into made out of clear polyester that the birds cannot see while flying. Once caught, a trained & licensed bander will safely remove the birds from the net. The bander will then place a metal band on one of the bird's legs which has a unique code on it used to identify the bird in future recaptures and sightings. Other data that is collected includes age, sex, fat score, body molting score, flight molting score, flight wing wear, wing length, and weight.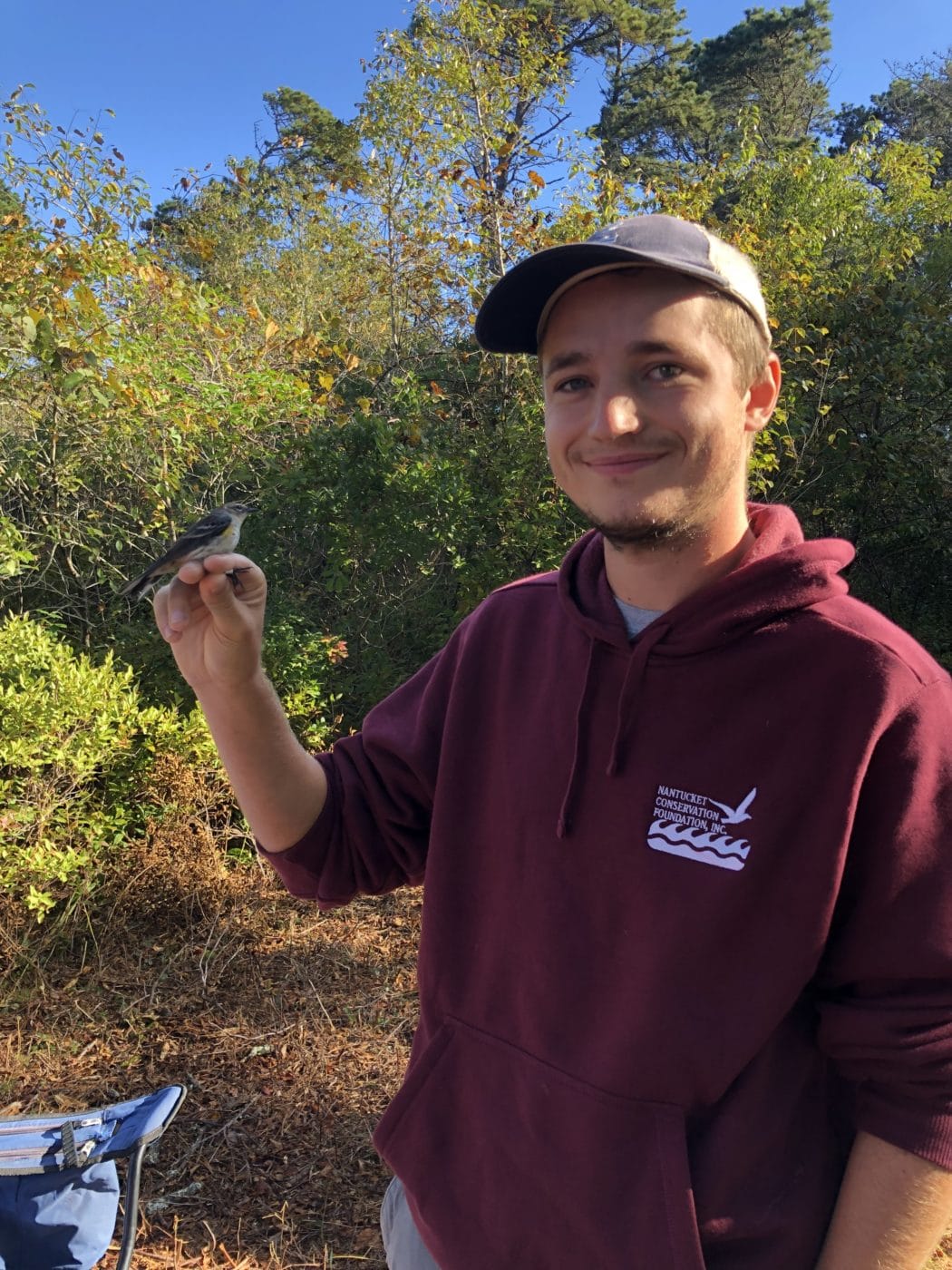 This is our introductory year and what we catch now will be the baseline data for comparison in the future. Check out the species we have caught so far!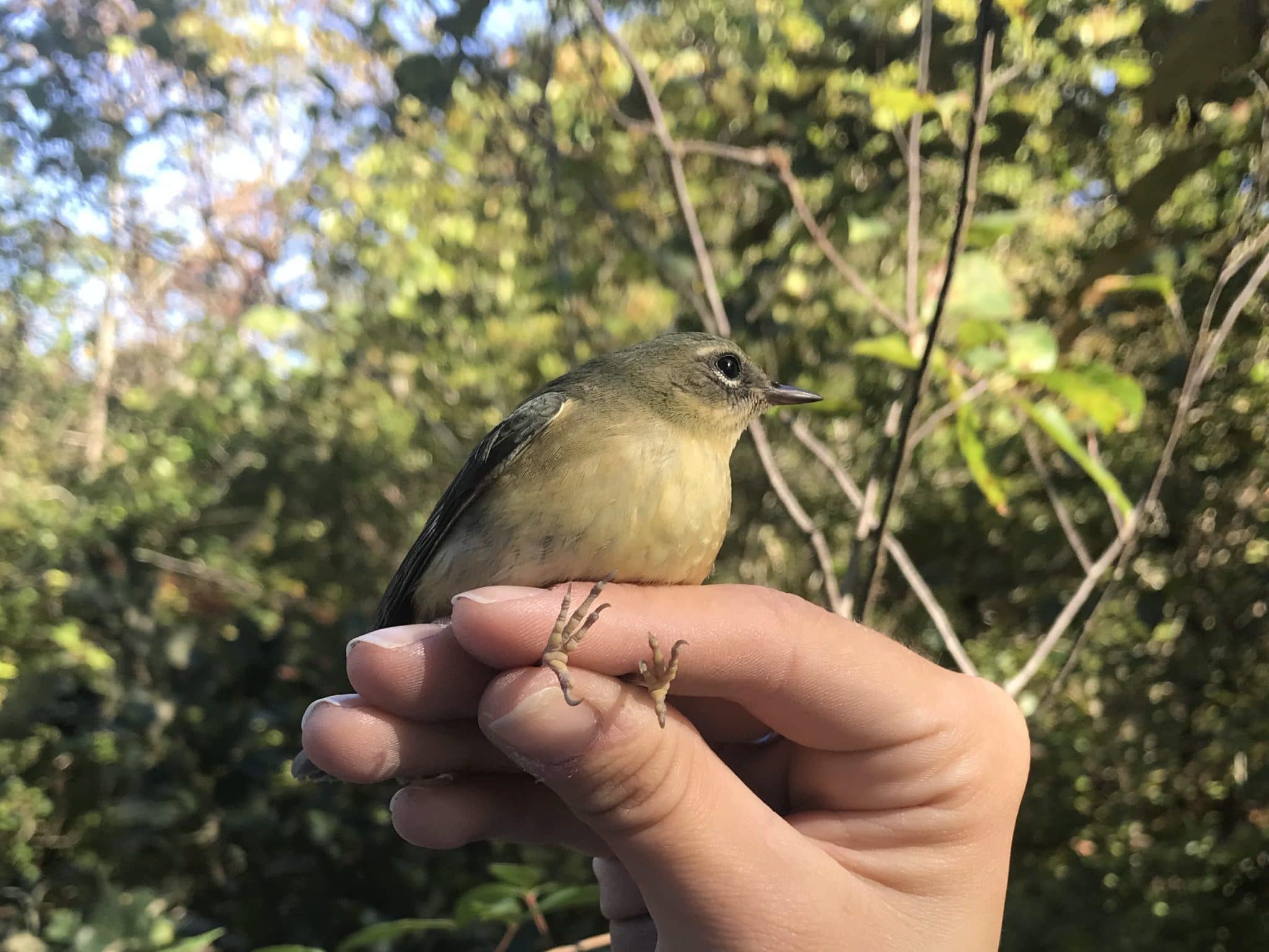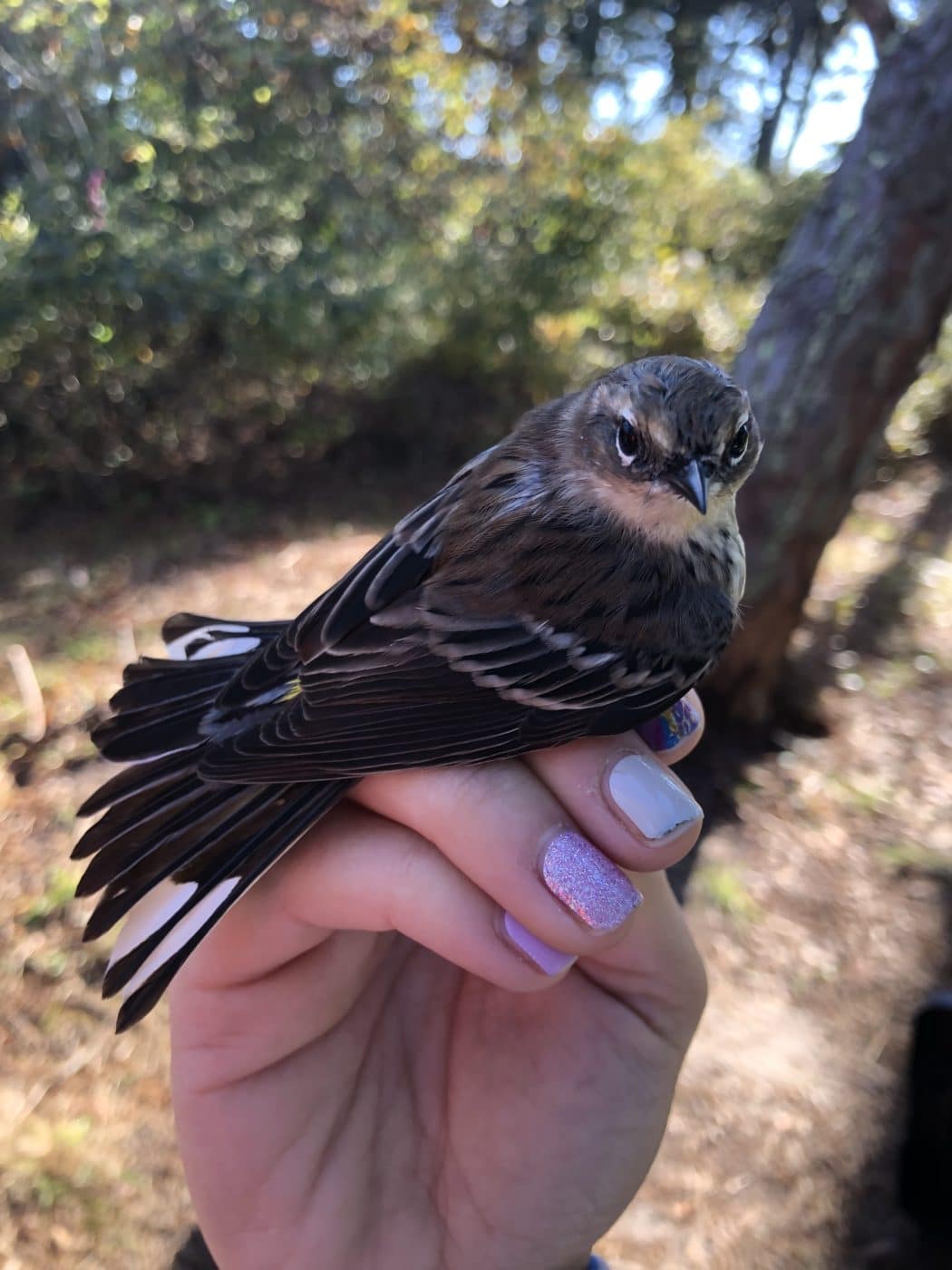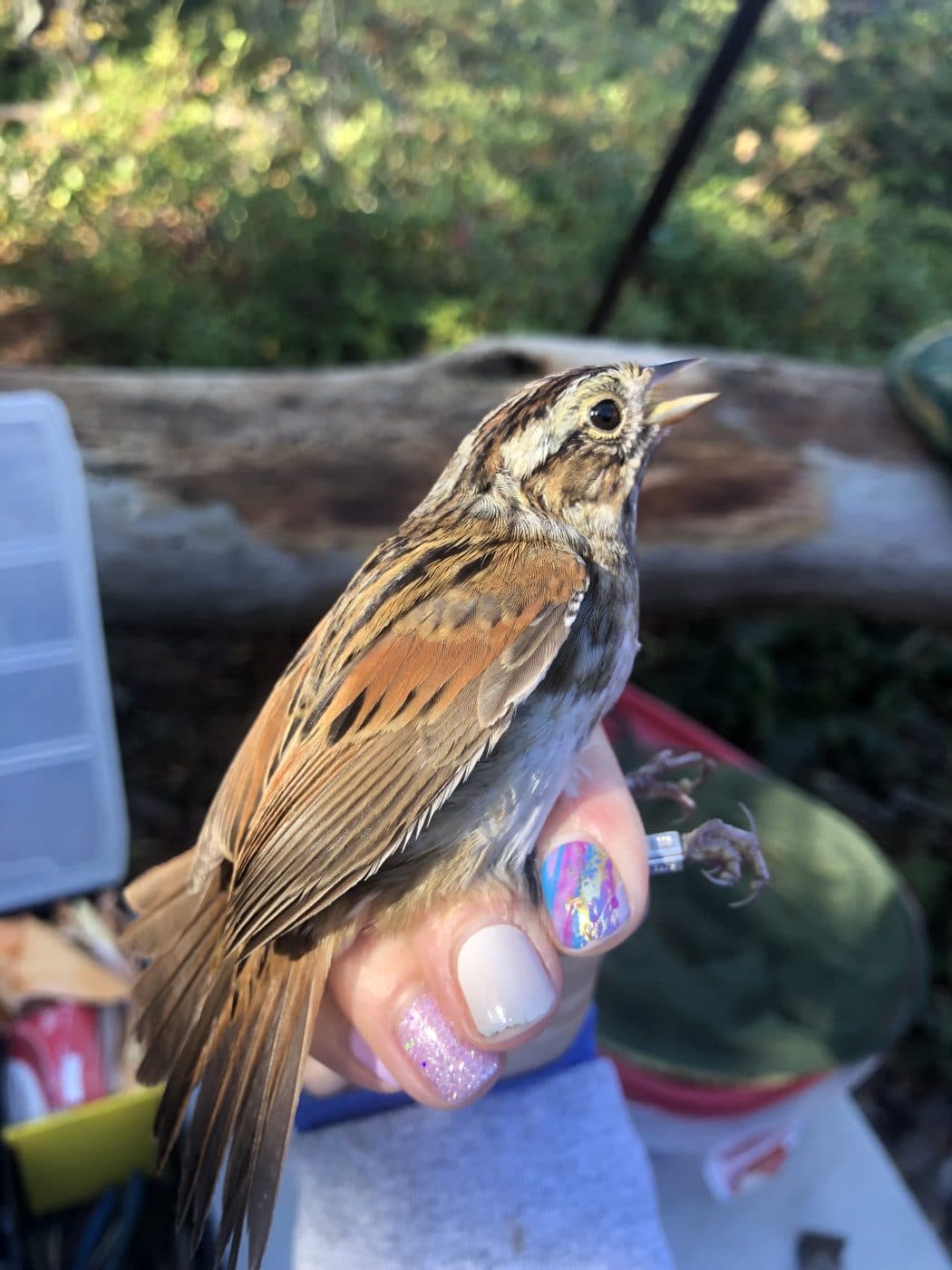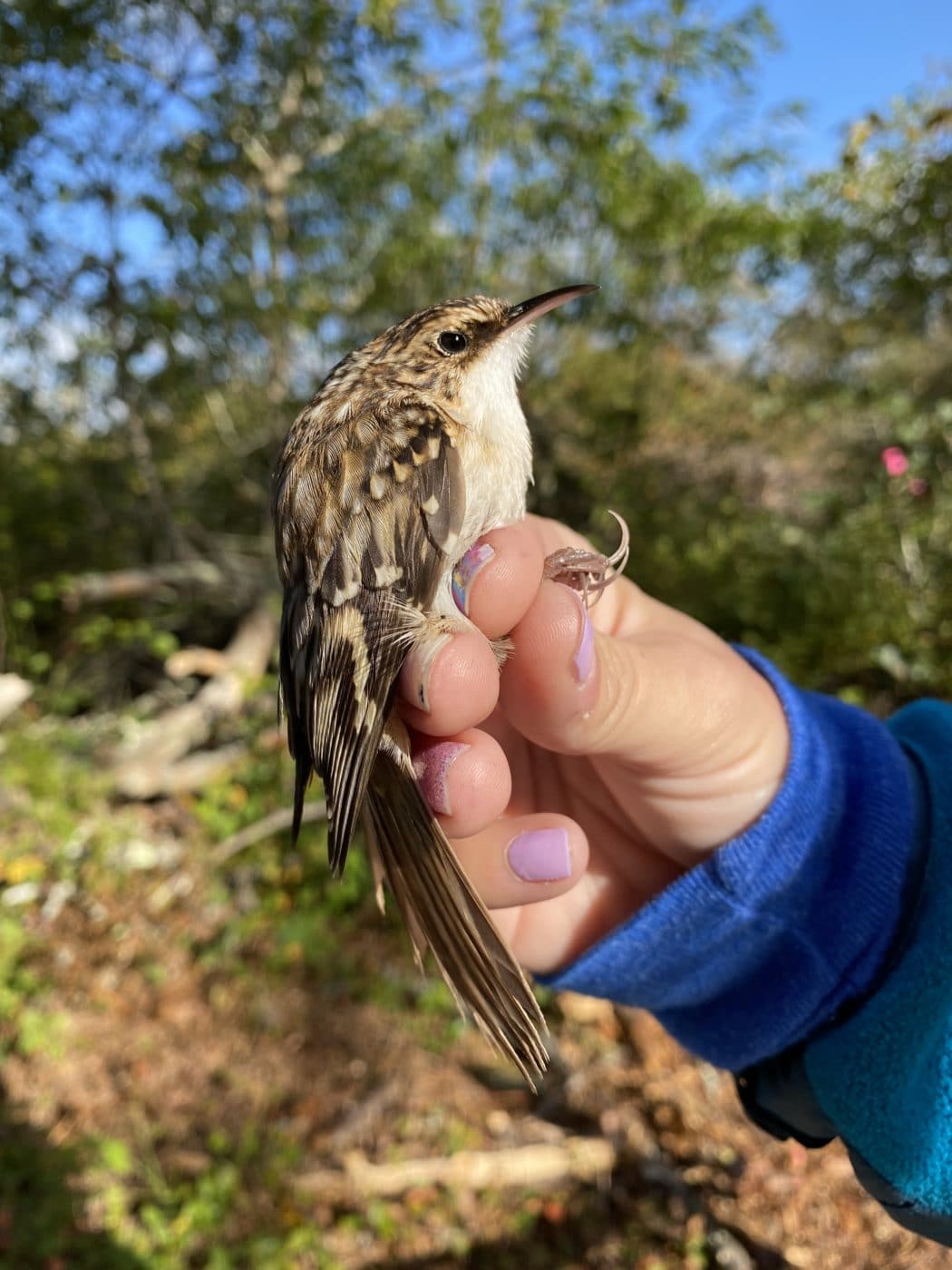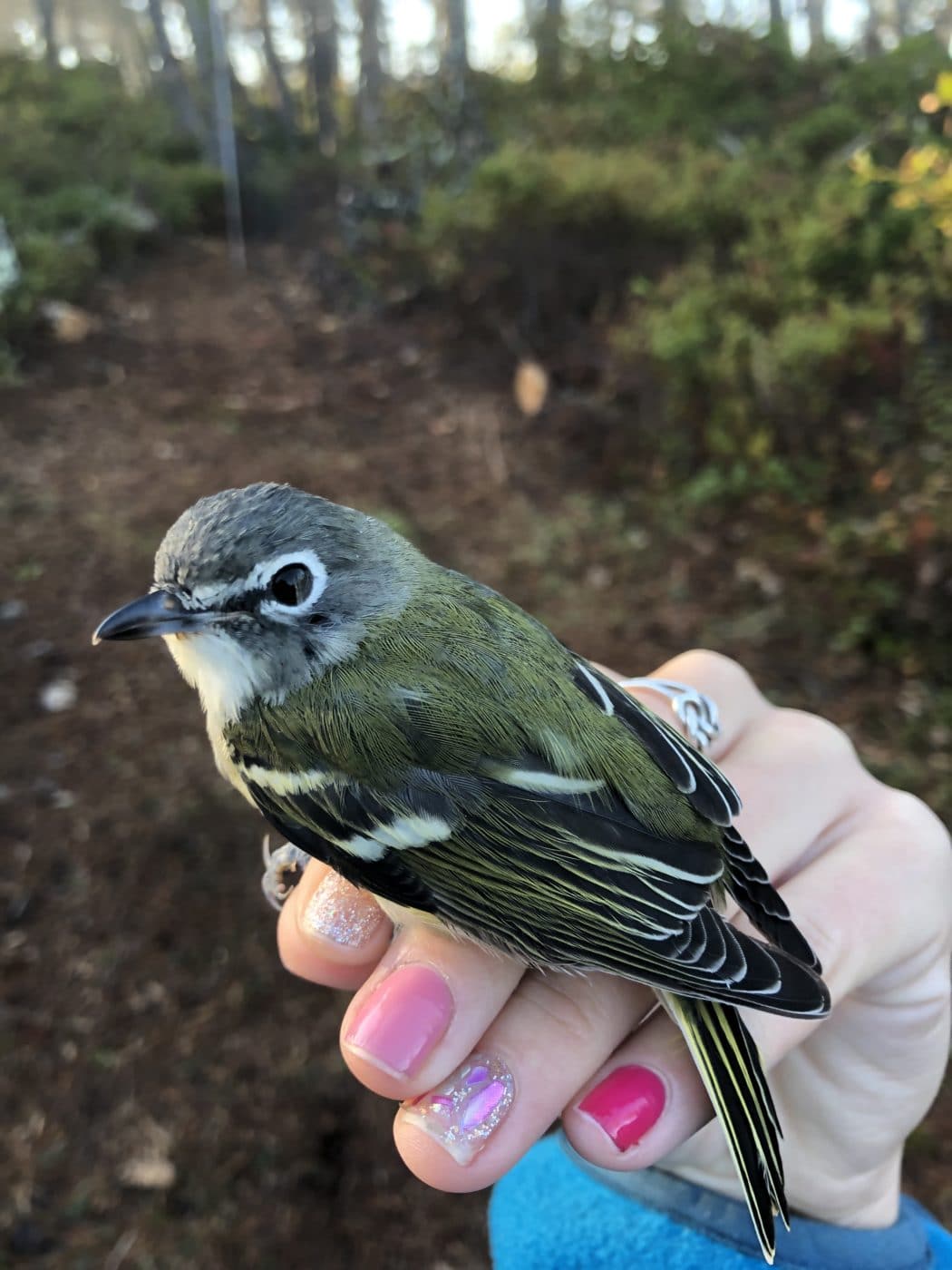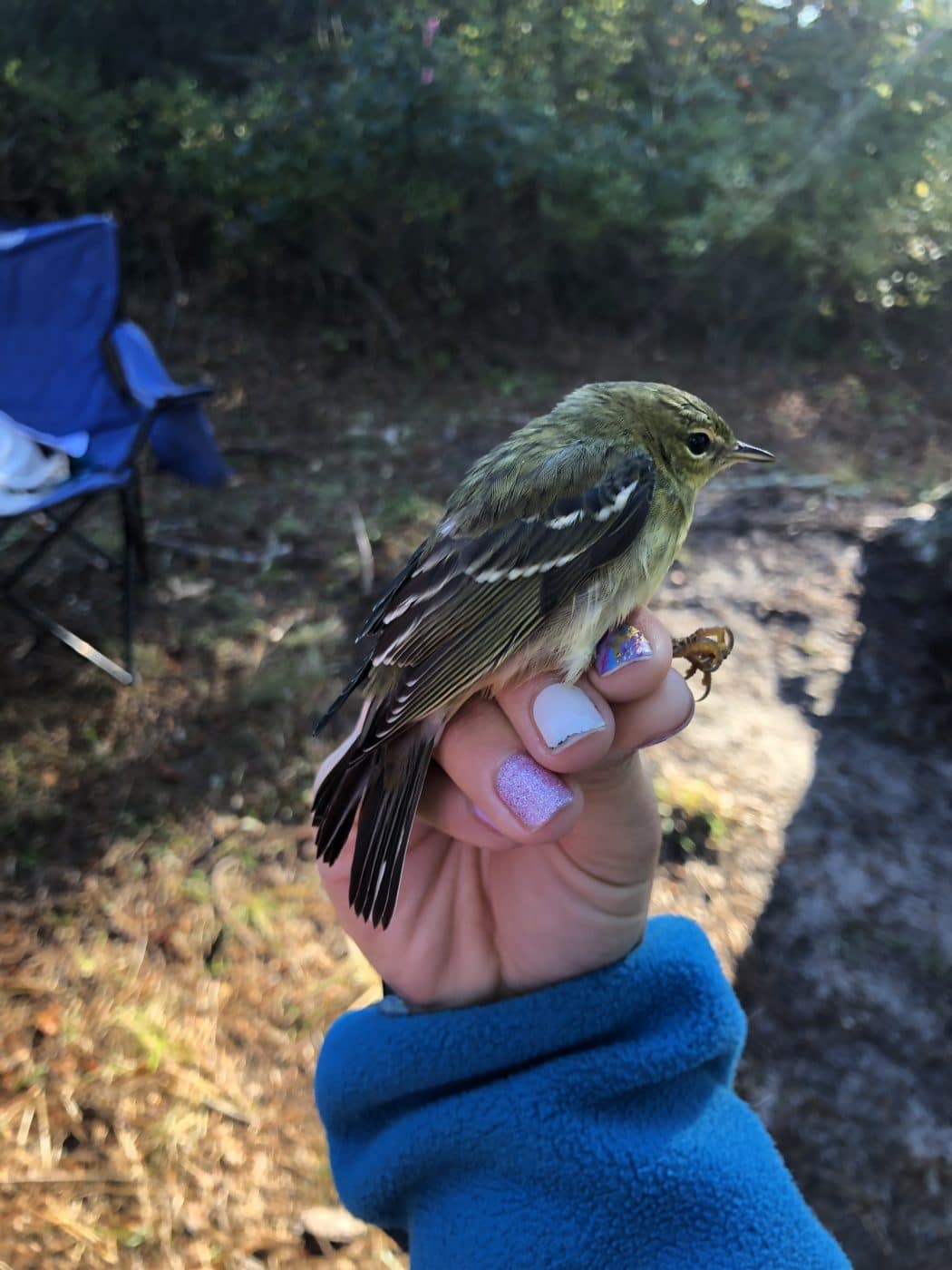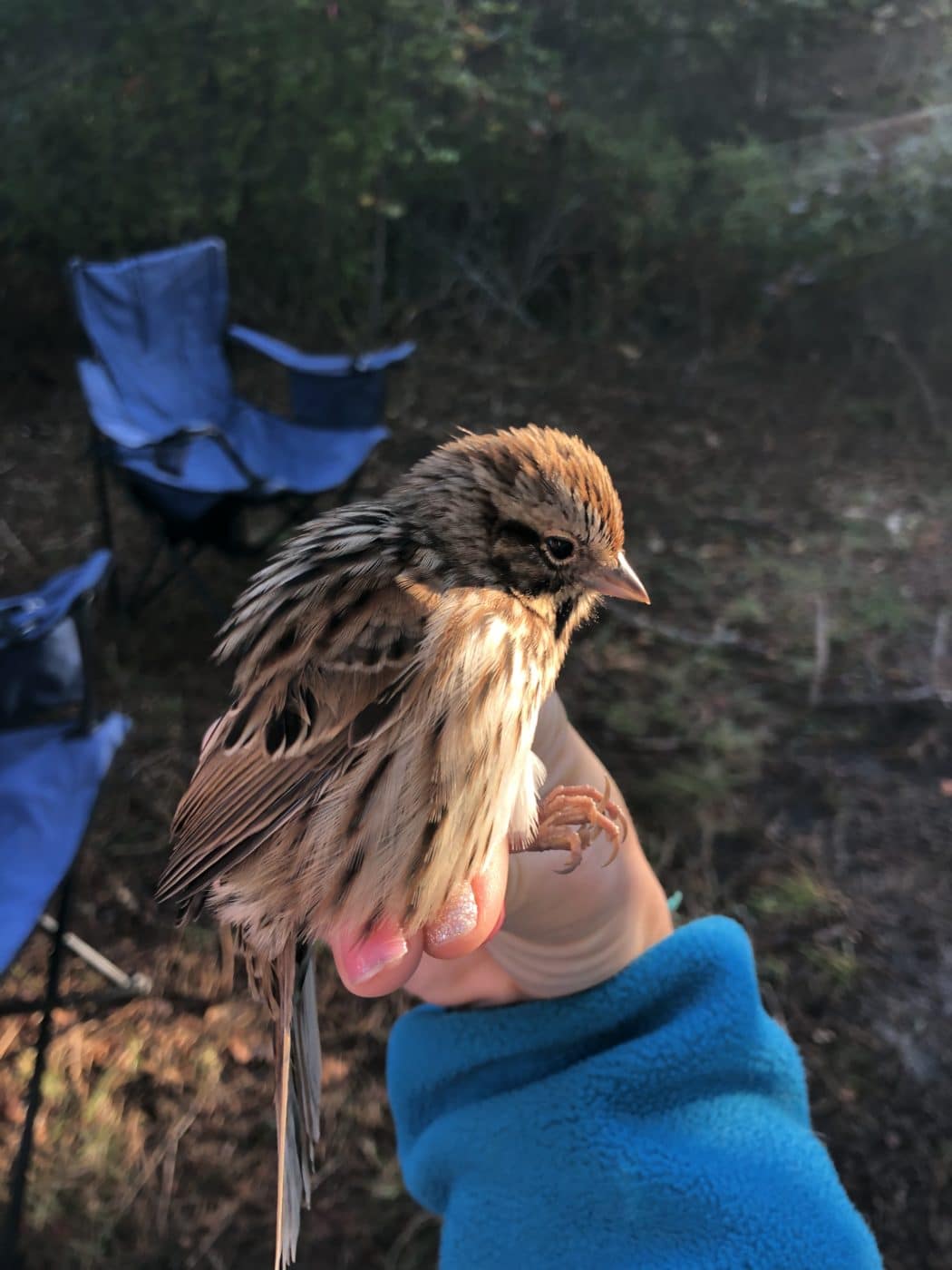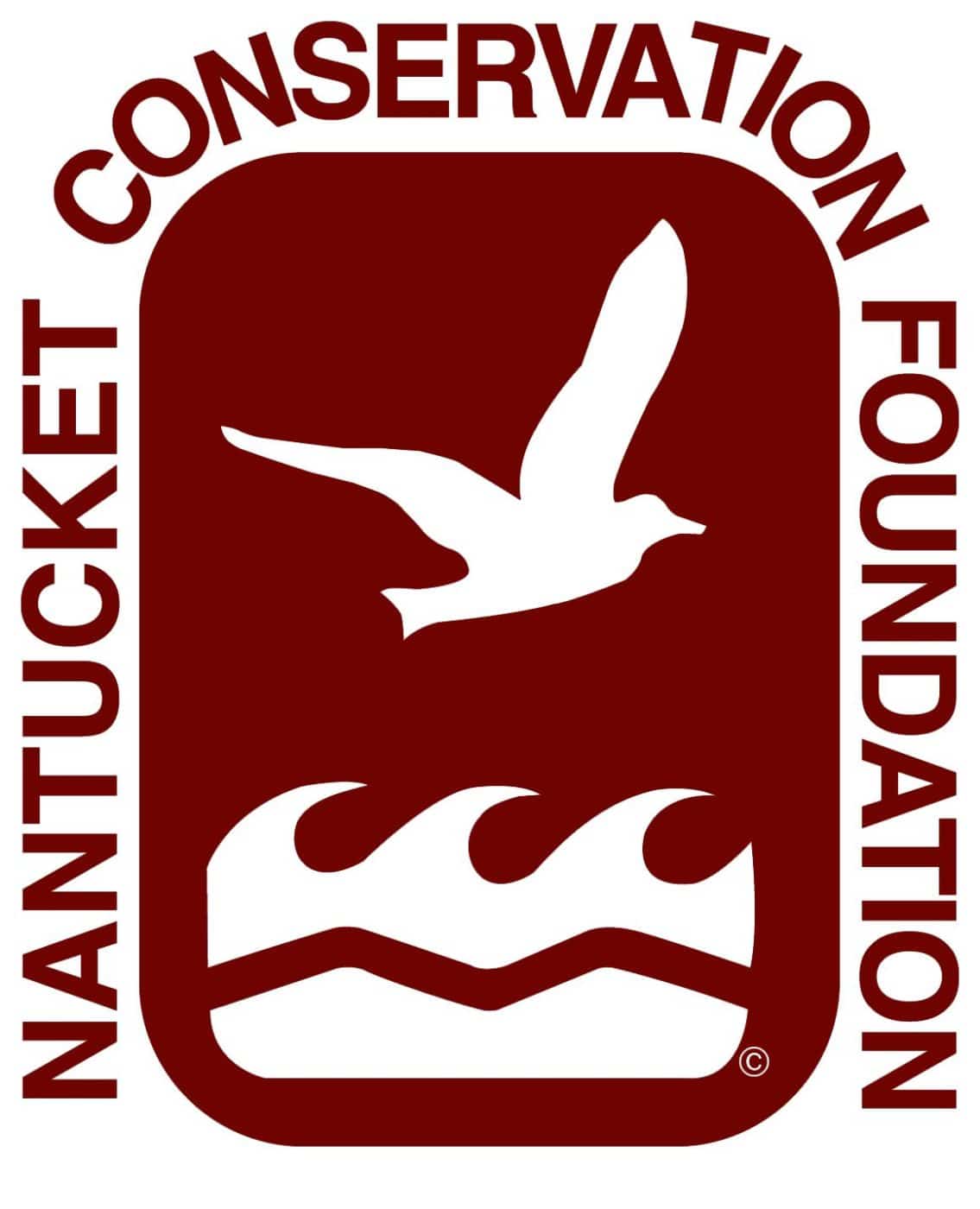 The Nantucket Conservation Foundation is a private, non-profit land trust that depends on contributions from our members to support our science projects, conservation property acquisitions and land management efforts. If you are not already a member, please join us now! www.nantucketconservation.org