The Nantucket Conservation Foundation will be hosting its 57th Annual Meeting of Membership on Thursday, August 5th at 5 pm at the Nantucket Hotel on Easton Street. We are pleased to announce that Samantha Hoff, PhD Student at University of Albany, will be our featured keynote speaker this year.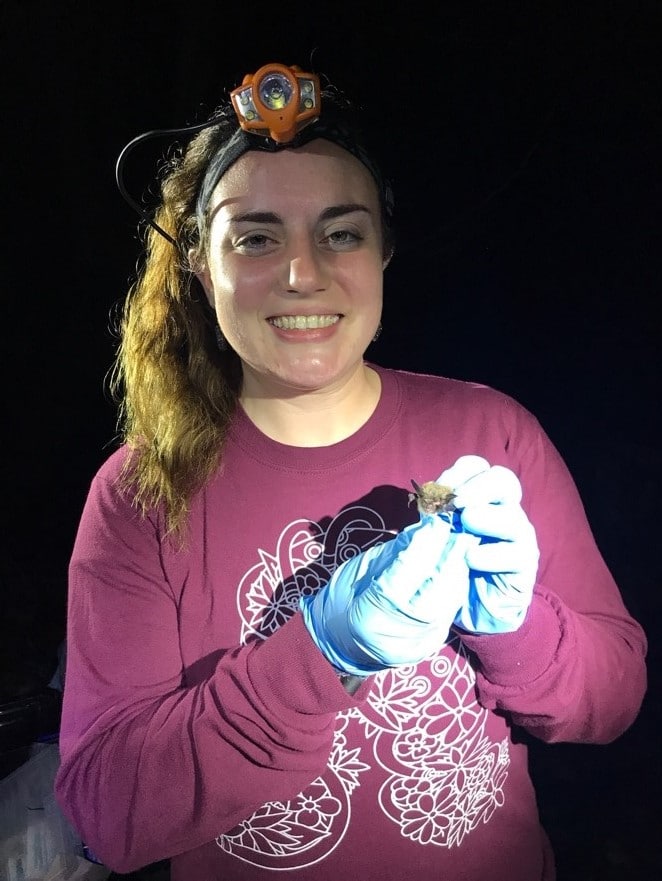 Sam is a graduate student Ecology and Evolutionary Biology Program and has been working with the New York State Department of Conservation on bat conservation for the past 8 years. Sam's love of all things bats and disease ecology inspired her research focus on White-nose Syndrome, the devastating invasive disease that is slowly decimating bat populations across North America. This led to a collaboration with Nantucket Conservation Foundation's Science and Stewardship Department, where together we have unveiled the importance of Nantucket in supporting some of the only remaining populations of federally threatened Northern long-eared bats in the northeast!
Sam's talk for Annual Meeting is entitled "The Case of the Northern Long-eared Bat and White-nose Syndrome: The Importance of Coastal Islands in Supporting Population Persistence"
Since the arrival of White-nose syndrome to North America in 2006, Northern long-eared bat (Myotis septentrionalis) populations have plummeted due to this invasive fungal disease. This species exhibits some of the most severe symptoms, with little evidence for tolerance or resistance, factors predicted to lead to its extinction. A source of hope for this species lies in the populations along the Atlantic coast, where recent evidence has shown that Northern long-eared bats are persisting despite exposure to the disease. Our study encompasses the populations residing on Long Island, Martha's Vineyard and Nantucket where we have been working over the past five years to uncover the mechanisms aiding in survival. The objectives of our work include determining the distribution and activity of coastal Northern long-eared bats year-round, assessing local hibernation behavior and timing, and sampling the population for disease prevalence. Through our use of acoustic surveys, mist-netting, and radio telemetry, we have documented novel hibernation behaviors, successful reproduction, multi-year survival, and high levels of activity, suggesting that coastal Northern long-eared bat populations are persisting due to a behaviorally-mediated form of disease resistance, where unique hibernation behaviors reduce disease impact and allow for survival. The results of this project are critical to inform management decisions for this federally threatened species, and highlight the importance of coastal islands as refugia that offer protection in the face of this devastating disease.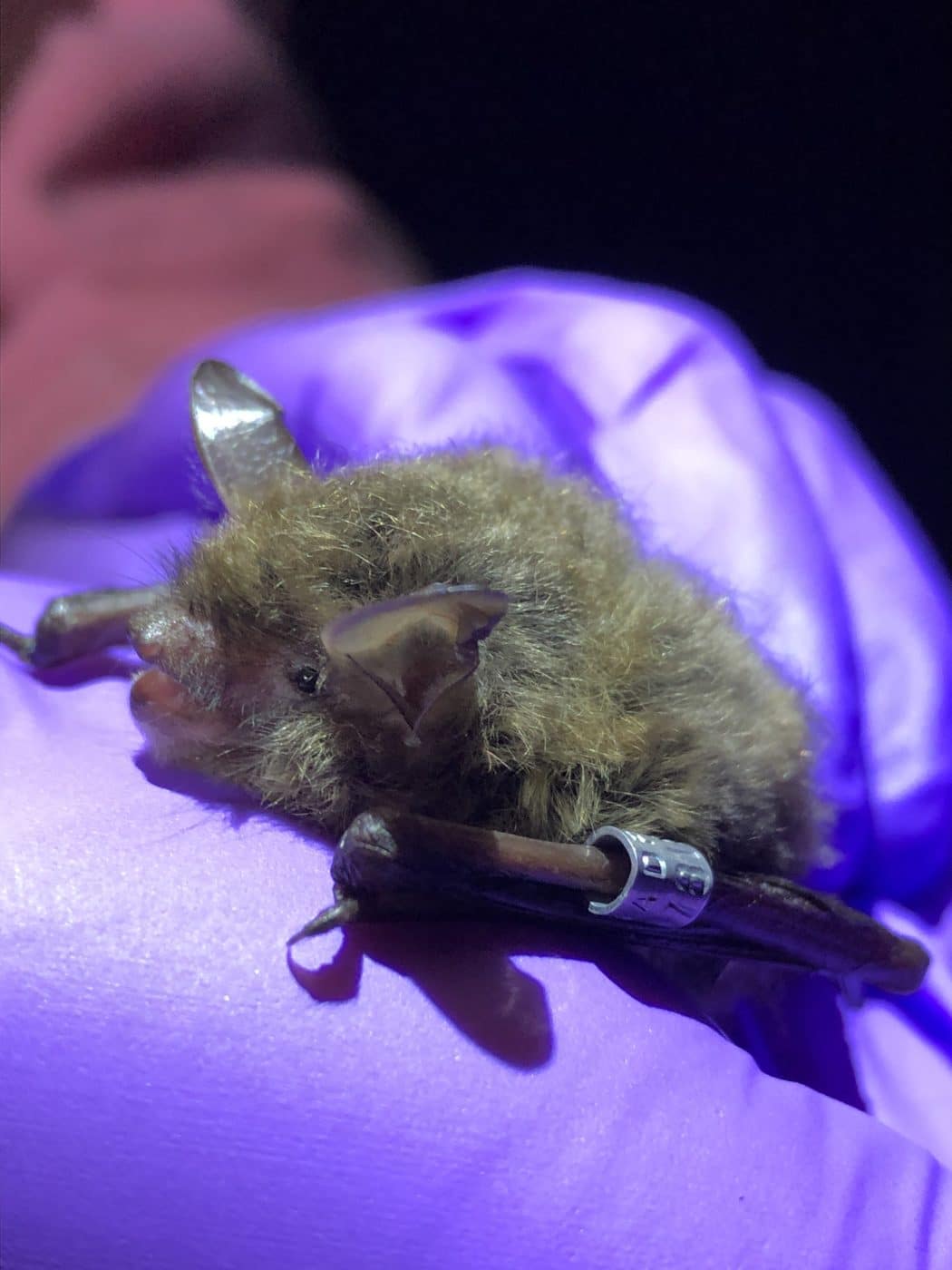 NCF's annual meeting is free and open to the public and we highly encourage anyone interested in learning more about Nantucket's bats and the research of the organization to attend.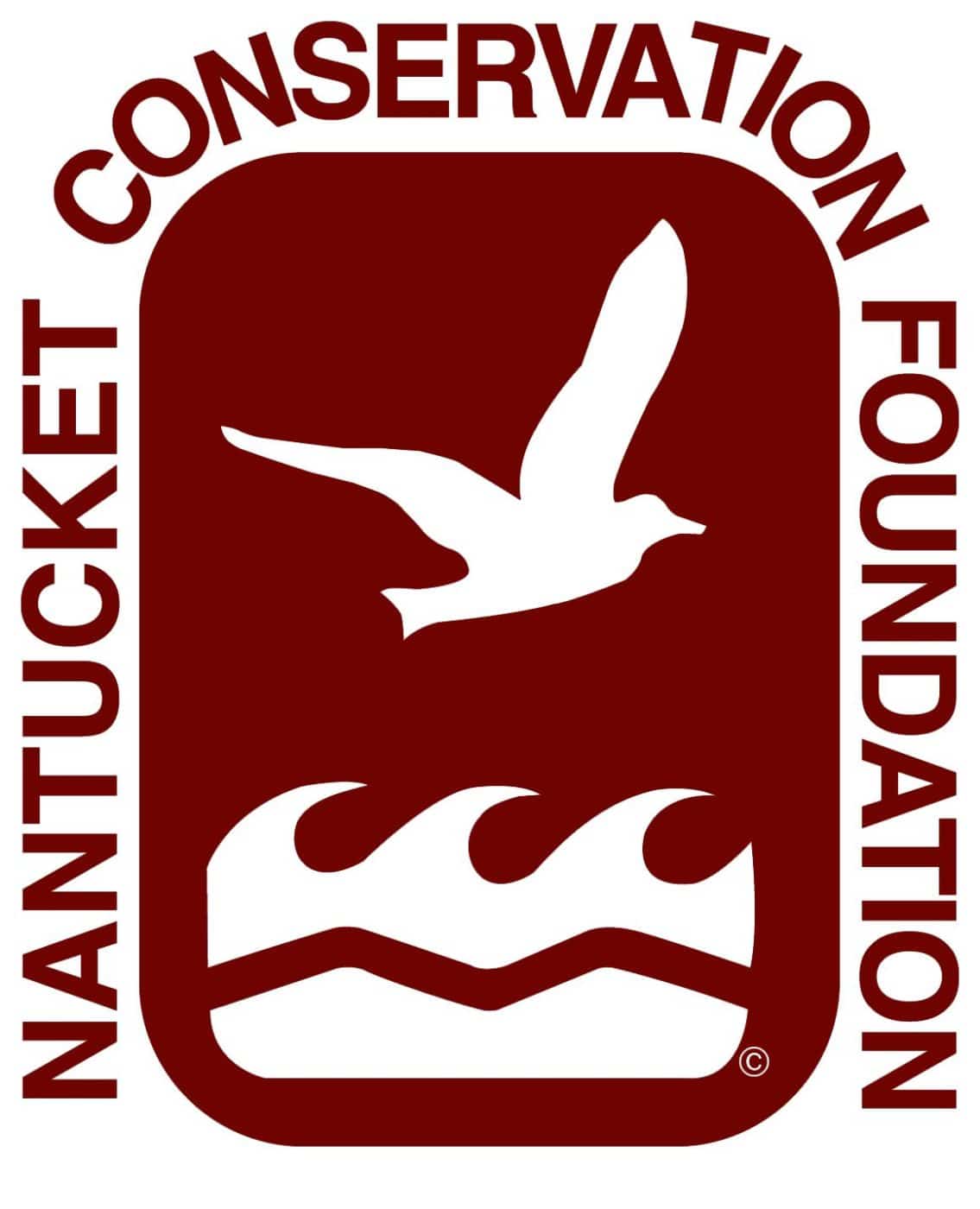 The Nantucket Conservation Foundation is a private, non-profit land trust that depends on contributions from our members to support our science projects, conservation property acquisitions and land management efforts. If you are not already a member, please join us now! www.nantucketconservation.org