This year, everyone's favorite dream job on island went to an enthusiastic young ecologist, Rachel Brubaker! Hear her tell the story that brought her here this season.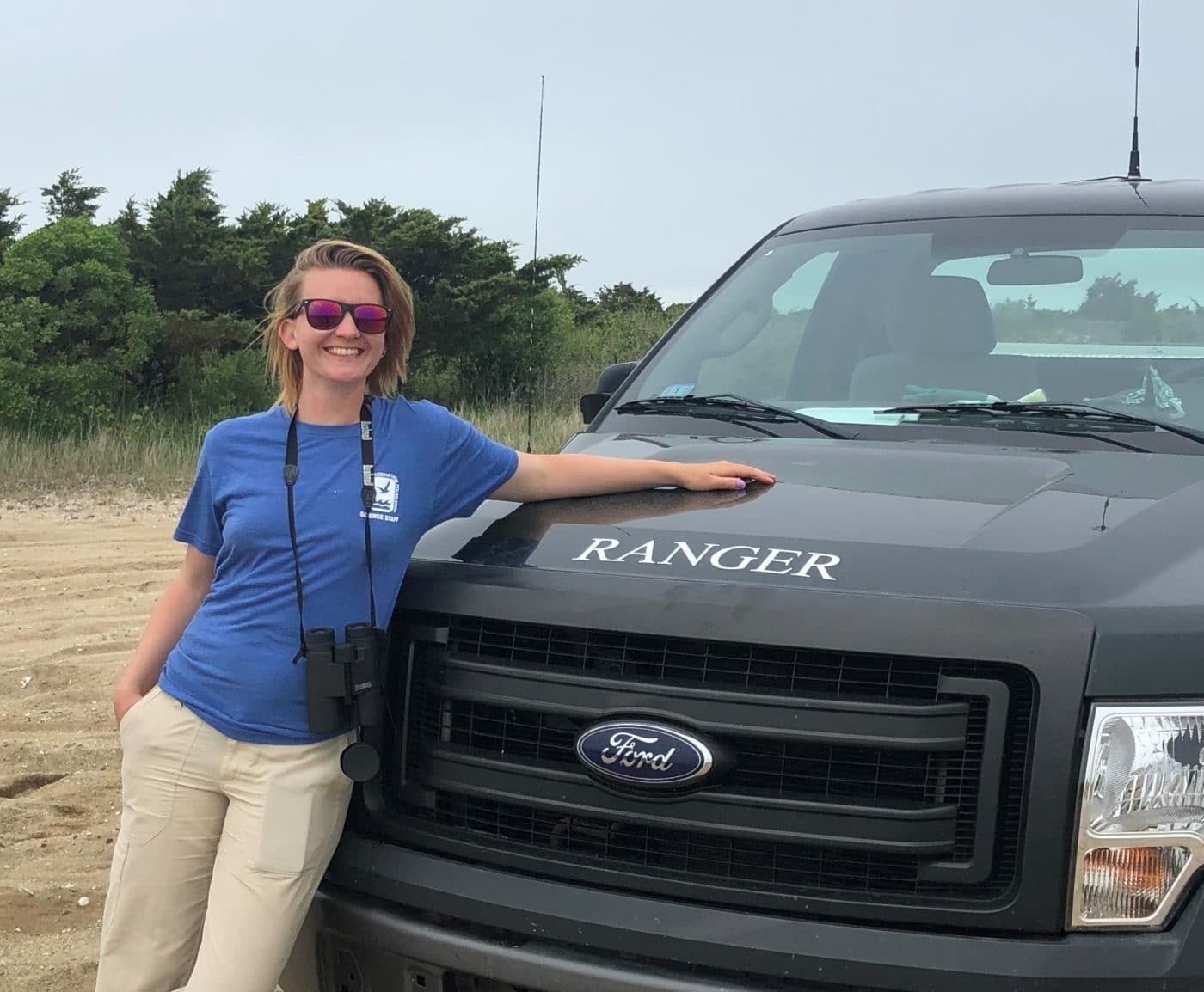 By Rachel Brubaker

I genuinely wish I had a warm backstory about how I was always interested in the natural world when I was a child and spent my days exploring the woods. But I don't, and I didn't. Devoting my life to conservation and wildlife management was a decision born from years of directionless wandering and an exceptionally talented biology professor (Dr. Flora if you're out there, you changed my life). It took a long time to realize that wildlife conservation was a viable path, and no time thereafter to dedicate myself to protecting our collective natural heritage. Since then I have had the great privilege of working in some of the most beautiful landscapes within the nation and abroad.
I grew up in the suburbs of Philadelphia and I still deeply love that city. I graduated from SUNY ESF in upstate NY with a conservation biology degree in 2015. Most of my previous work has been centered on reptiles and mammals, so the world of birds is a new undertaking for me (though I did tackle a turkey once, for science). I am particularly interested in working in environments where humans and wildlife interact and finding the keys to creating harmony between the two. Some highlights of my previous positions include tracking bonobos through the rainforests of the Congo, catching rattlesnakes in the well-worn mountains of Appalachia, and monitoring cougars in New Mexican deserts. I am a woman geared for simple living and have spent well over a year of my life living in tents without electricity or a hot meal. Because of that I am at home in the more remote places of this island, and I am greatly enjoying the cabin life.
I feel particularly privileged to serve as the Coatue ranger this summer, and to work with such a committed organization. Looking at maps of Nantucket as a whole, I can't begin to imagine what this island would look like without the maintenance and dedication of NCF and their partners. I don't have to tell any local islander how special and unique Coatue is, and it would be impossible for me to explain that to a visitor who is yet to experience this stretch of sand. This area is one of the few places where you don't have to close your eyes to imagine the past and don't have trek for days to find a slice of solitude.
I am settling in nicely within this role and this landscape, and can't wait to meet everyone ready to come experience the land where the gulls rule. I will be easily identified by my pocket full of trash bags, the binoculars on my neck, and my dopey smile. So if you see me, please come say hello! I am happy to answer any questions I know the answer to, and to investigate questions that have me stumped. I'll see you out here!