The Nantucket Conservation Foundation currently owns and maintains nearly one third of Nantucket's open space. We know there are many birding hotpots within those 9,006 acres and we want to know what birds are being observed. The Science & Stewardship Department is looking to the local community and visitors for help with collecting this data. It's very simple to do by sharing your birding data via "eBird," an online database. Our user name within eBird is ACKConservation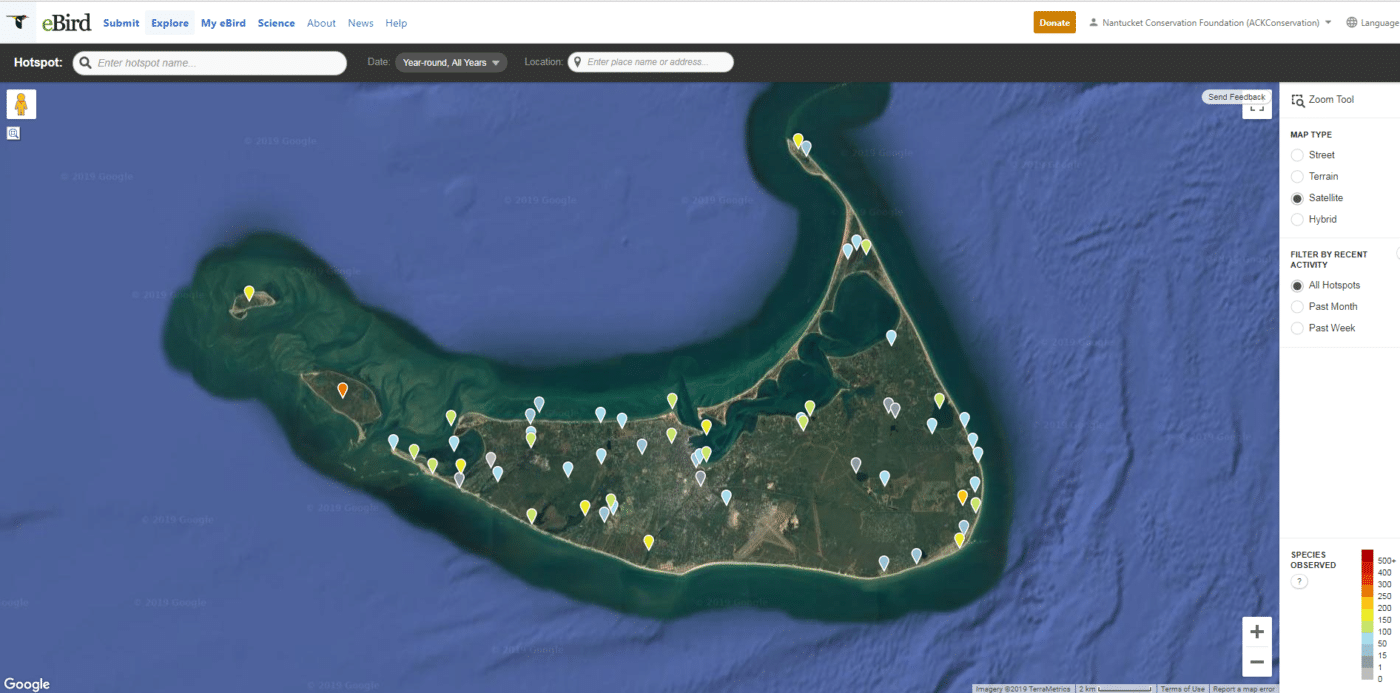 You may be asking: what is eBird? eBird is used by many scientists and birders worldwide. The database consists of real time bird checklists that are submitted by anyone, which are then reviewed and archived. By collecting all this information, it allows for documentation of bird distribution, abundance, habitat use, and trends.
eBird also has a mobile app that makes it even easier to keep track of your checklists while you are actively birding. The mobile app will even track your route, record the time, pinpoint your location, and you can easily update your checklist on the go. The mobile app will also inform you of rare and common species for your current location and time of year.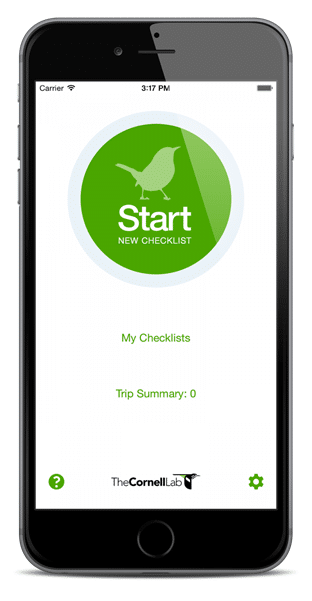 To learn more about eBird please visit www.ebird.org
The NCF Science and Stewardship Department's staff are eager to get information from any of our properties, but are particularly interested in the following sites:
Windswept Cranberry Bog
Milestone Cranberry Bog
Squam Swamp
Squam Farm
Coatue & The Haulover
Eel Point
Head of the Plains
Sanford Farm & Ram Pasture
Masquetuck
Folgers Marsh
Little Neck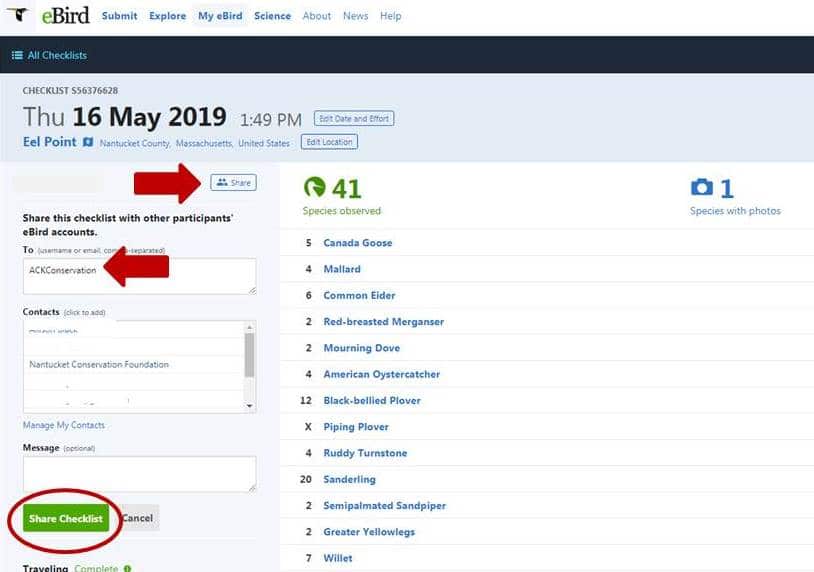 To share a checklist: Go to 'Manage your Checklists', then click on the 'Share' button. Next add 'ACKConservation' to the other participants section. Then click on 'Share Checklist' and you're done!
If you are unsure about which properties are owned by NCF, please share your checklist anyway! Let us worry about that. We would love information from old checklists too. For more information please visit either ebird.org or email us at info@nantucketconservation.org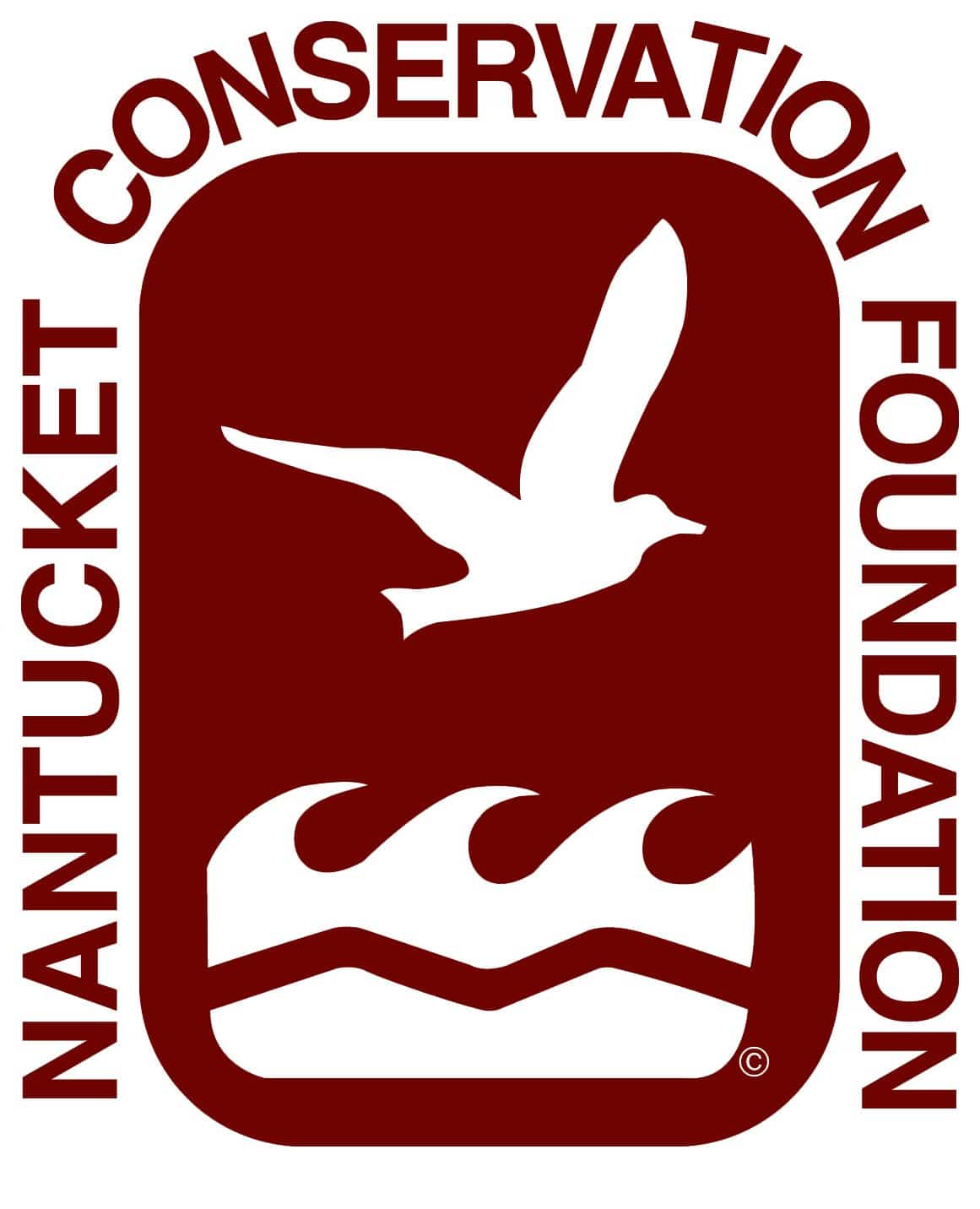 The Nantucket Conservation Foundation is a private, non-profit land trust that depends on contributions from our members to support our science projects, conservation property acquisitions and land management efforts. If you are not already a member, please join us now! www.nantucketconservation.org