Associates
The Nantucket Conservation Associates is a group of dedicated young adult volunteers, aged 21-40, who further the Foundation's mission of preserving and protecting the island's open spaces and natural habitats. The Associates strive to encourage an appreciation of Nantucket's fragile environment by providing educational opportunities for children, increasing participation in Foundation activities by young families, and sponsoring fund raising events.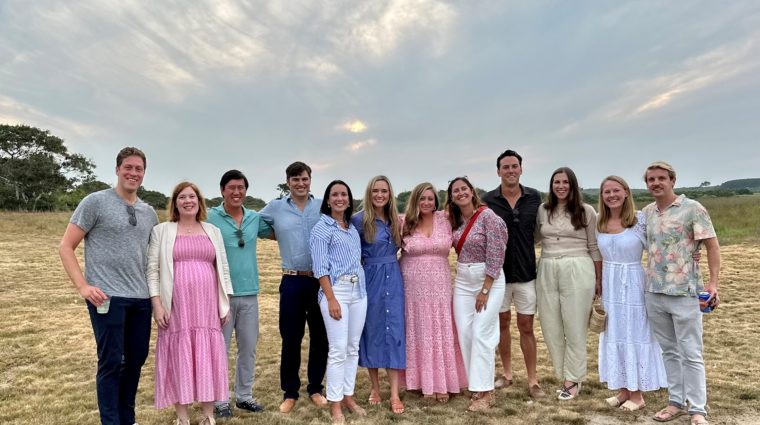 2024 Officers:
Bunny Bispham – President
Chris Amory – Vice President
Mary Lentowski – Secretary
Brian Turner – Treasurer
2024 Associates:
Mike Abrahams
Lucy Fowlkes Bell
Jay Clapp
Zachary Dinan
Katie Fortunato
Mark Fortunato
Katherine Ghirardelli
Tamara Greenman
Crosby Johnson
Meghan Keneally
Molly Lentowski
Clay Macfarlane
Jamie Maynard
Taylor McDonald
Eliza Loring McGinn
Jack McGinn
Reva Nohria
Dana Kelly Ryan
Kat Sullivan
Ethan Ulmer
Lindsay Walker
Missy Walker
Brace Young
Ben Zieff
Interested in becoming involved as an Associate? Join our Junior Circle!