Associates
The Nantucket Conservation Associates is a group of dedicated young adult volunteers, aged 21-40, who further the Foundation's mission of preserving and protecting the island's open spaces and natural habitats. The Associates strive to encourage an appreciation of Nantucket's fragile environment by providing educational opportunities for children, increasing participation in Foundation activities by young families, and sponsoring fund raising events.
Associate Events, Functions and Fundraisers
Race for Open Space – Nantucket  – A 5k & 10K timed road race for serious runners, joggers and walkers. Runners and walkers of all ages and abilities are welcome to participate.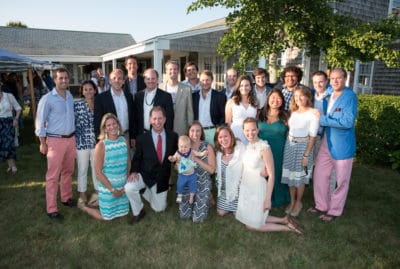 Officers:
Katie Heath Douglass –  President
Isaac Ro - Co-Vice President
Bunny Bispham- Co-Vice President
Chris Amory – Secretary
Brian Turner*– Treasurer
Michael Abrahams
Dave Anderson*
Hayden Arnot
Taylor Breed
Allen Breed
Tracy Davies
Gregory Dunbar
Scott Estill
Lucy Fowlkes
Katherine Ghirardelli
Ashley Gosnell Mody*
Tamara Greenman*
Crosby Johnson
Somers Laffey
Mary Lentowski
Clay Macfarlane
Lucinda Ballard May
Jamie Maynard
Baird Parent
Dana Ryan
Elizabeth Salata
Kat Sullivan
Lindsay Walker
Missy Walker
Lia Wayman
Marguerite Wincek*
Tris Worth
Kinloch YellottAlumni-
Jenny Judson
Evan Kornack
Jen McArdle
Jamie McCoy
Libby McKee
Tucker Miller
Emily Taylor
Eric Verney
Margaret Yellott*Committee chair
Interested in becoming involved as an Associate? Join our Junior Circle!