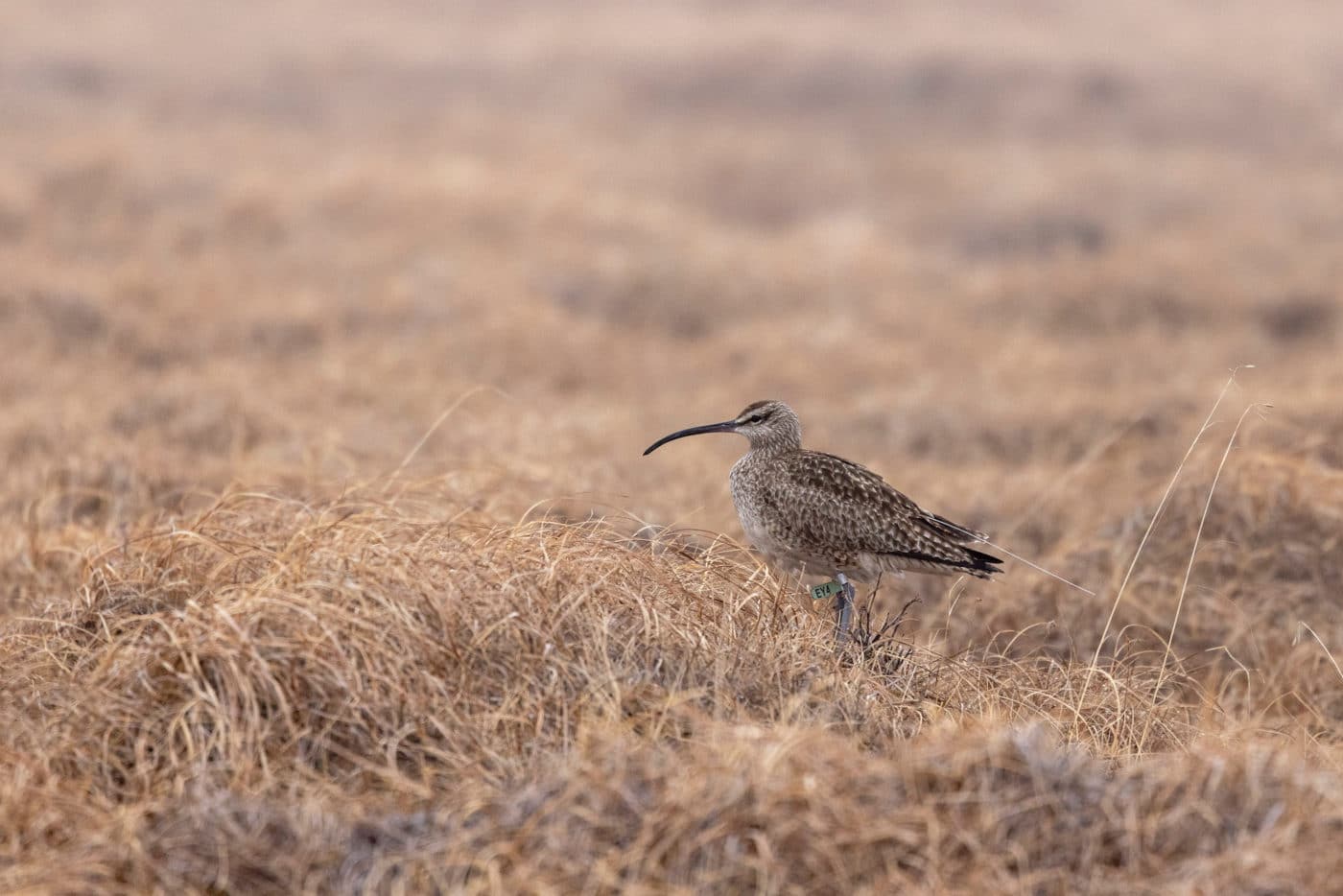 By Max Chalfin-Jacobs
Every fall on Nantucket, millions of shorebirds make their way South for the winter. Birds that nested in the high Arctic tundra in Canada and Alaska journey to the Southern United States, as well as Central and South America. They fly thousands of miles, stopping only to refuel on beaches, fields, and mudflats all across America. These birds make this trip and the reverse trip North each year, a phenomenon that has captured the interest of countless scientists.
Among these shorebirds is the Whimbrel. Part of the Numenius genus of sandpipers, which includes all of the world's curlews, named for their long decurved bills, Whimbrels are the only curlew to regularly occur on the East coast. One of our more distinctive shorebirds, the Whimbrel is one of the biggest shorebirds in Massachusetts, with dark brown upperparts, paler brown underparts, a pale brown face with a darker cap and eyeline, and a long black bill with a downward bend. Every Fall Whimbrels can be found in good numbers on the island of Nantucket. It is best to look for them in groups of other shorebirds along the islands many beaches, marshes, and mudflats, where they can be found individually or in groups of up to a few dozen birds. A few properties in particular worth searching include Eel Point, Folger's Marsh at the Nantucket Field Station, Polpis Harbor, and Coatue. While on island, they can be seen probing through the mud and sand with their long bills, feeding on crabs (especially fiddler crabs) and other crustaceans.
Whimbrels are extremely impressive migrants, and cover distances of thousands of miles. Some birds make a 4,000-kilometer (2,500 mile) flight across the Atlantic Ocean from Canada and New England directly to South America. This intense flight is made without stopping or eating. To better understand this unbelievable feat, researchers began putting geolocating tags on Whimbrels, allowing them to track their movements throughout spring and fall migrations. This allows scientists to uncover when individual birds leave their breeding and wintering grounds, where they stop over to feed on their journeys, and what routes the birds take to get to their destination. This information will serve as a crucial resource to scientists and conservation groups like NCF trying to protect these magnificent birds and the lands they inhabit.
One such organization participating in this type of research is Manomet. A group of Manomet scientists spent the summer banding 12 adult Whimbrels on their breeding grounds in Alaska and fitted them GPS transmitters in order to track their migratory patterns. One adult female Whimbrel, nicknamed Thimble and wearing a band that reads 'EH8', left her breeding grounds in the Arctic National Wildlife refuge on July 6th and made a long direct flight to the Hudson Bay. While in the Bay, Thimble spent a couple of weeks eating berries and preparing for the next leg of her journey. That journey brought her here, to the Nantucket Harbor where she has been hanging out and feeding for the past few weeks. After hearing about EH8's presence, I went looking for the bird on Nantucket Conservation Foundation's Coatue property on the morning of the 16th. After some searching, I picked up a Whimbrel in my spotting scope with an antenna trailing behind her, Thimble!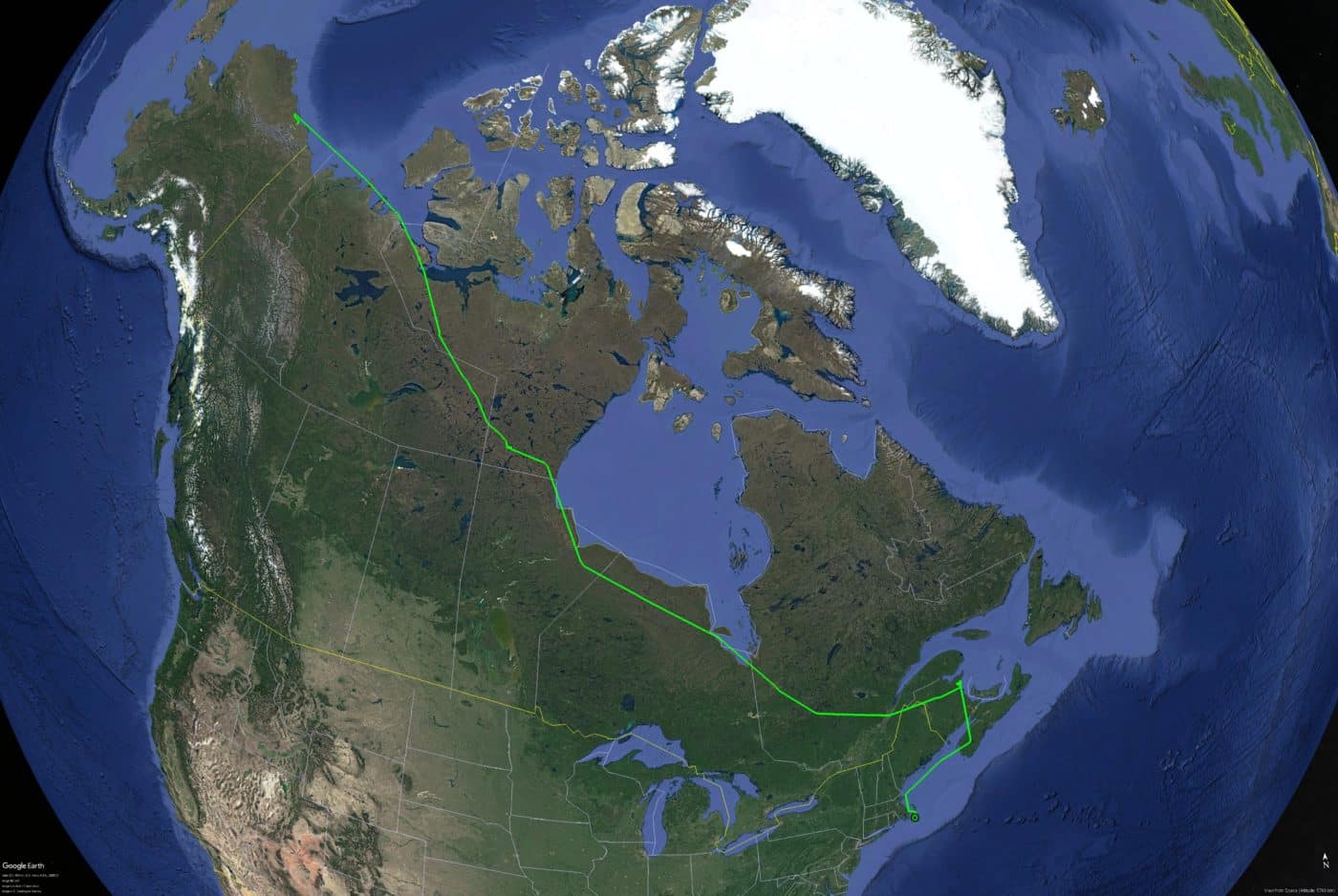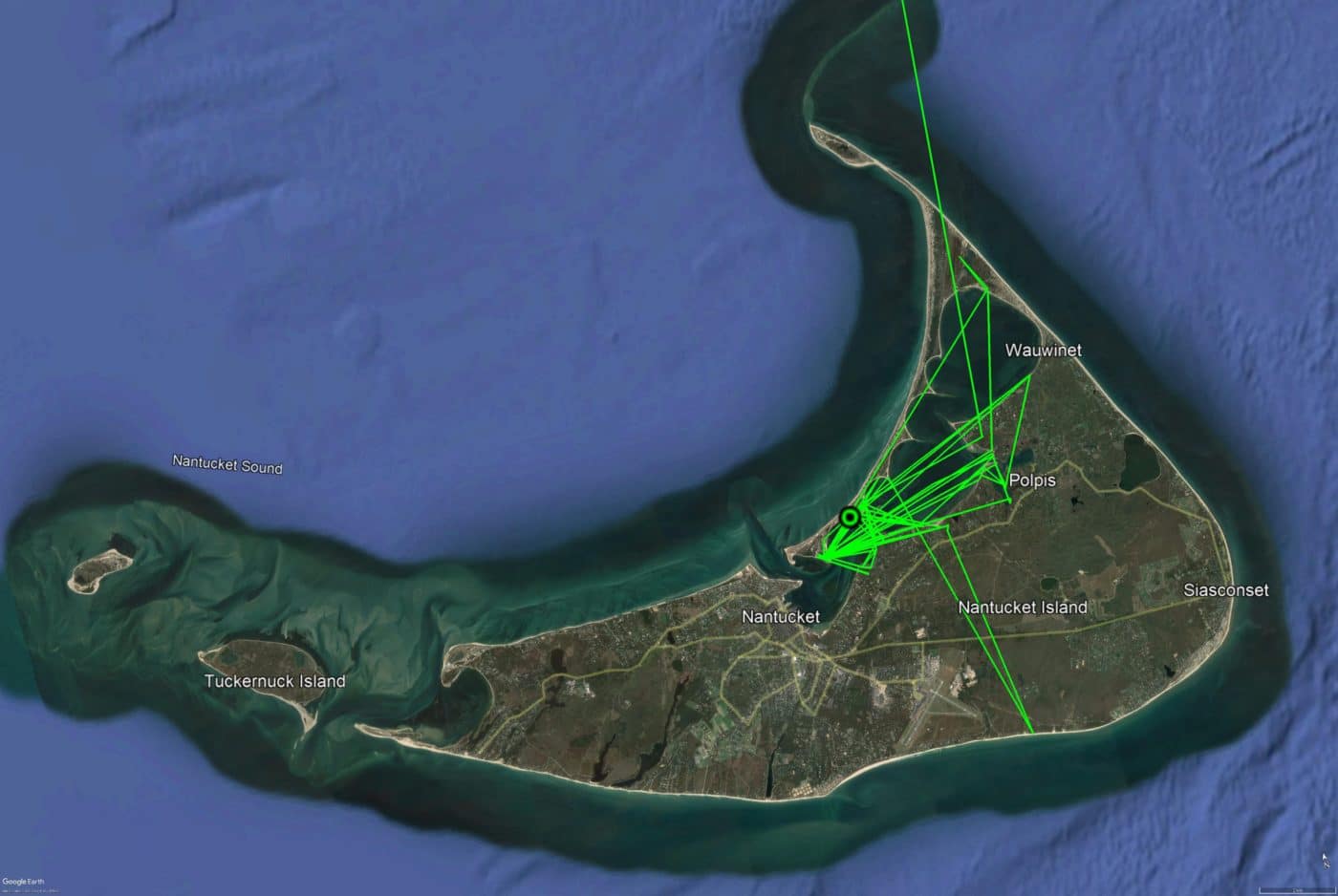 Around August 24th, EH8 began the final leg of her journey South, flying far out over the Atlantic Ocean, likely aiming for Brazil, where she will spend her winter. Thanks to the work done by Manomet and other organizations, more and more is being discovered about the migratory habits of our shorebirds. Understanding what locations the birds rely on in all stages of their lives will allow for a more effective means of conservation. I am honored to have gotten to experience just a small part of Thimble's journey, a small piece in the complex puzzle that is shorebird migration!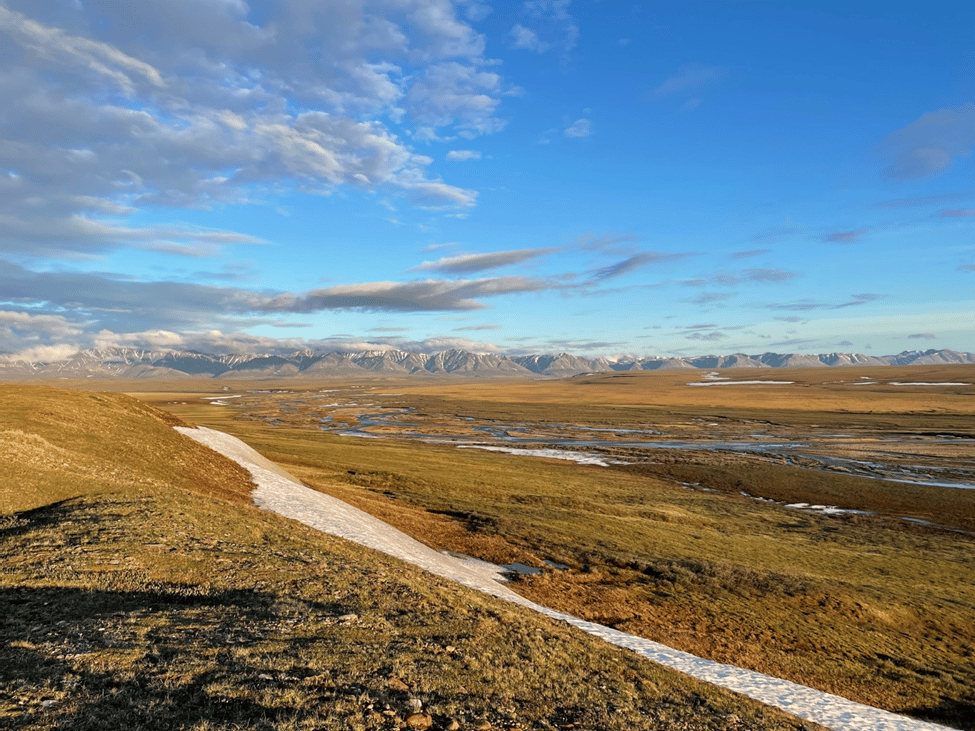 Special thanks to Shiloh Schulte and Alan Kneidel for providing information and photos of EH8 and Manomet's Whimbrel project. Thanks also to the Manomet Whimbrel conservation team and partner organizations for their crucial research. Information on Whimbrel gathered from Cornell Lab of Ornithology's Birds of the World:
Skeel, M. A. and E. P. Mallory (1996). Whimbrel (Numenius phaeopus), version 2.0. In The Birds of North America (A. F. Poole and F. B. Gill, Editors). Cornell Lab of Ornithology, Ithaca, NY, USA. https://doi.org/10.2173/bna.219